What is the Crowder Quill?
The Crowder Quill is a literary-art magazine published annually by the Magazine Production class at Crowder College on the campus of Neosho, Missouri. It is our goal to encourage and showcase the creative abilities of local writers, artists, and photographers as well as provide a cultural link between Crowder College and our surrounding community. Winners are published in the Crowder Quill magazine.
About the Contest
The publication is funded through Crowder College as an educational tool and service to the community. Both the contest and publication are free. The Crowder Quill is published each spring semester. The publication is designed annually by Crowder College students enrolled in Comm 111, Magazine Production. Each semester, the contest receives around 1,000 entries and awards around 125 recipients in a public ceremony on the campus of Crowder College in Neosho, Missouri. Only the winners are published in the magazine.
Contact Information
Please contact the Quill if you have questions:
Mailing Address: 601 Laclede Ave., Neosho, Mo. 64850
Phone Number: 417-455-5410
E-mail Address: Quill@crowder.edu or LatoniaBailey@crowder.edu
http://www.CrowderQuill.com
About the Judges
The primary task of the Crowder Quill staff is to produce the magazine as a result of the contest entries, not produce the contents. Staff members publicize the contest, select winning entries, and design the magazine. A variety of majors are represented on the staff.
Awards from the American Scholastic Press Association
2013-present, Best Community Community College Literary Art Magazine
2010-present, First Place with Special Merit
2009, First Place
1992, First Place
1989-1992, First Place with Special Merit
1988, First Place with Special Merit, Outstanding Service to the Community
1987, Second Place
Award from the College Media Association
2017, First Place Pinnacle Award for Literary Magazine
To Enter the Contest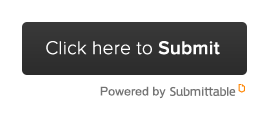 Also, see the "How to enter" section, "Contest Guidelines" and the how-to video.
Note: All entries except traditional 2D media and 3D art should be sent as digital files and uploaded online. Art may also be scanned or photographed to be uploaded online as well.
Archives
The PDFs of previous editions of the Crowder Quill will be posted online. Check back later for updates.